Skip to Content
Pool & Hot Tub Covers in Salt Lake City
Trusted Pool & Hot Tub Cover Professionals In Utah
Having a cover for your pool or hot tub is not just necessary for the maintenance of your pool, but also for your household's safety. It is always a good idea to have this accessory for your pool or hot tub, and at Utah Covers, we are able to provide you with any and all the covers that you may need for your home. Whether you are in search of a spa cover for the wintertime or an automatic pool cover for the safety of your children, Utah Covers is able to provide you with all of your pool and spa cover needs in Utah and surrounding areas.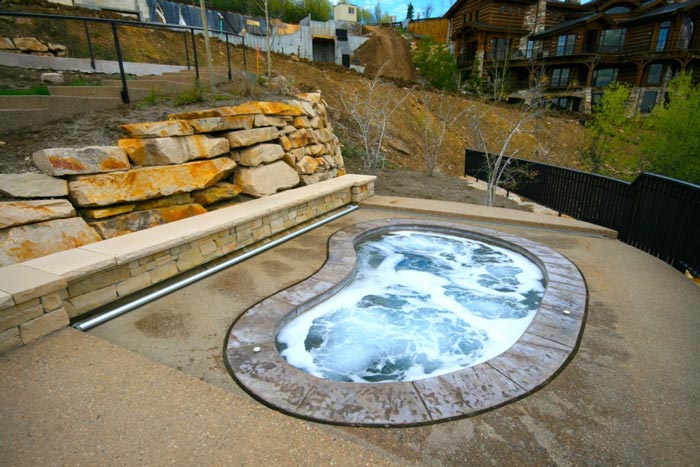 Our Products
From durable, high-quality winter covers for your hot tub to trusty automatic pool covers, our team at Utah Covers is able to provide you with the perfect cover for your pool or spa.
Our trusted products include:
Unsure as to what the best cover would be for your needs? We provide helpful consultations to all of our clients to help you to choose the best cover for your pool or spa.
Why Have A Pool Cover?
Having a pool in your own backyard can be a dream for many. Think of endless summers lying by the pool and your kids enjoying the lazy summer days playing games and picnicking on the deck. However, when you have a pool in your backyard, it is also important that you take safety precautions, especially if you have children. Kids have always been fascinated by water, and if not properly covered, they may fall into the pool without adult supervision. When you are able to isolate your pool water with a reliable pool cover, you are able to remove the temptation of wandering outside and going near the water.
With an automatic pool cover, you are able to completely cover the water and seal your pool on all four sides. At Utah Covers, we provide automatic pool covers that block access to pool water, with some that can even sound an alarm in the case of a child falling into the pool. Call today to learn more.
Find Your Pool Cover
From automatic pool covers to winter covers for your hot tub, Utah Covers has it all. Allow us to help you choose the safest and most reliable cover for your home and take advantage of our helpful consultations today! Book your consultation with our professional team in Utah. We look forward to helping you to choose your pool or spa cover!