Skip to Content
Winter Pool & Hot Tub Covers in Salt Lake City
Winter Covers For Your Hot Tub In Utah
Enjoying your steamy hot tub or spa on a chilly winter day sounds like the perfect way to relax and unwind. But how do you manage and maintain your hot tub during the cold winter months when you are not using your hot tub? Investing in a durable winter cover for your spa or hot tub is a wonderful investment that will not only help with maintenance, but also reduce your energy bills. At Utah Covers, we provide a range of winter covers that are made to fit your hot tub or spa. With our expert consultation services and speedy installation, you can trust that we will be able to provide you with all of your winter cover needs. To find out more about our winter covers, please read on below.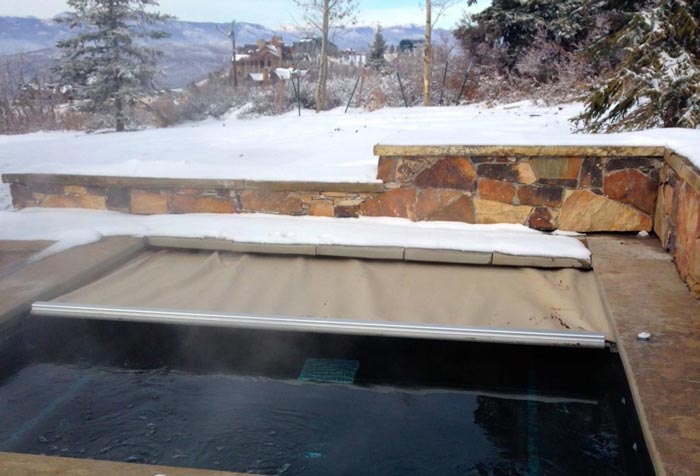 Why Purchase A Winter Hot Tub Cover?
Owning a high-quality winter cover for your spa or hot tub can greatly reduce the cost of running your hot tub. Other than turning down the temperature of your hot tub, using an effective winter cover is the only other way to reduce the cost of your energy bills. You may be wondering what type of hot tub cover is the best for you and your needs. With our helpful consultations, our team at Utah Covers can help you to choose the best winter cover to meet your needs.
If your winter cover weighs more than 50 pounds, it may be time for a new hot tube cover. Additionally, living in a cold climate can waterlog your cover and when it freezes, it can create a huge ice cube right on top of your hot tub. Depending on your climate, it is recommended to replace your winter cover every three to eight years. In addition, a high-quality winter cover is essential in keeping your energy costs down. A smart investment, purchasing a new winter cover or replacing your old cover will help you to save money and maintain your hot tub in the long run.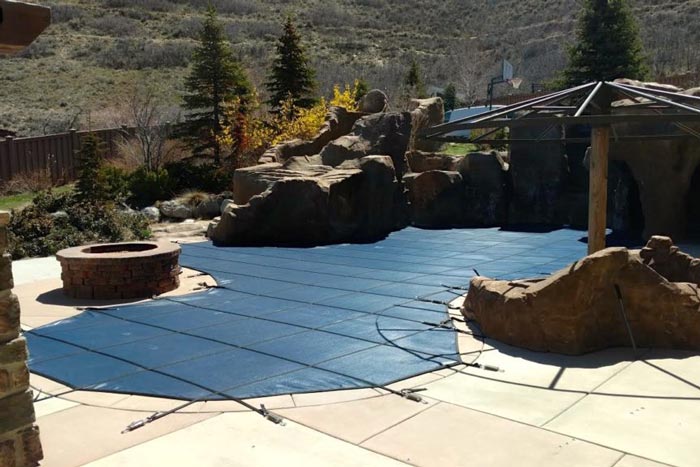 Our Winter Covers
To deal with cold climates and extreme winter weather, Utah Covers offers the perfect winter covers for your spa or hot tub. The thickness of the foam differs from ordinary hot tub covers, allowing it to withstand harsher temperatures and the weight of snow. Our extreme covers are 6 inches thick in the middle and 4 inches thick in the surrounding edges. They are very well-suited for hot tubs in colder, snowy climates. Able to withstand a large amount of weight, you don't need to worry about the snowfall, or even your pets that may like to sit on the lid.
Our winter covers at Utah Covers provide safety, efficiency, and reliability and are the perfect addition to your hot tub and backyard. Save on your energy bills and maintain your hot tub by purchasing one of our reliable winter covers today. To find out more, please stop by our showroom in Salt Lake City, UT, today or contact us here.