Skip to Content
Pool & Spa Cover Services in Salt Lake City
Spa Covers And Pool Covers In Utah
Choosing the right spa or inground pool cover is an important way to protect your investment. With so many products and variations on the market today, it can be difficult to know which one to install. That's why the Utah Covers team offers our consultations and pool cover services, so you can make the best decision. Our group of pool cover professionals is committed to providing personalized service every step of the way. We can help you understand the advantages of inground pool covers, retractable pool covers, and other features based on your swimming pool size and style.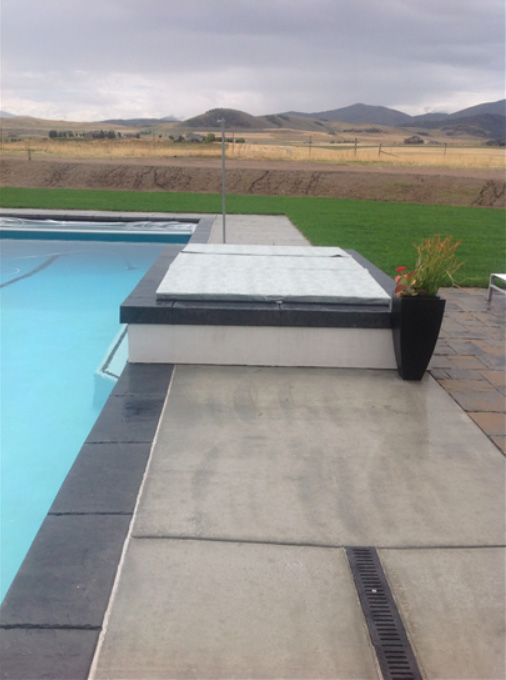 Our Services
At Utah Covers, we provide you with the guidance, support, services, and products that you need for your hot tub or pool cover installation. Contact us to learn more about our pool services, including:
Installation: Our pool cover installation service includes professional installation from our pool technicians so your property is protected. Our technicians will not only take the time for a hot tub cover installation, but also answer questions about pool maintenance, cover installation, and storage.
Consultations: Allow our pool specialists to help you decide on the best pool or spa cover to install. Utah Covers has a large variety of covers to protect both swimming pools and hot tubs, including retractable pool covers, inground pool covers, and more. Taking into consideration the aesthetic and ambiance of your outdoor area, our team is able to help you to choose an attractive and functional swimming pool or spa cover. We have a beautiful palette of eight colors for you to choose from in order to complement your landscaping and pavers. Plus, we offer design services to create a custom pool cover if necessary. To book your consultation with us, please visit the Contact page.
Services: Our services include repair, maintenance and cleaning of pool & spa covers to help keep your investment in fine working order and so you can enjoy your pool or spa any time you want, all year long.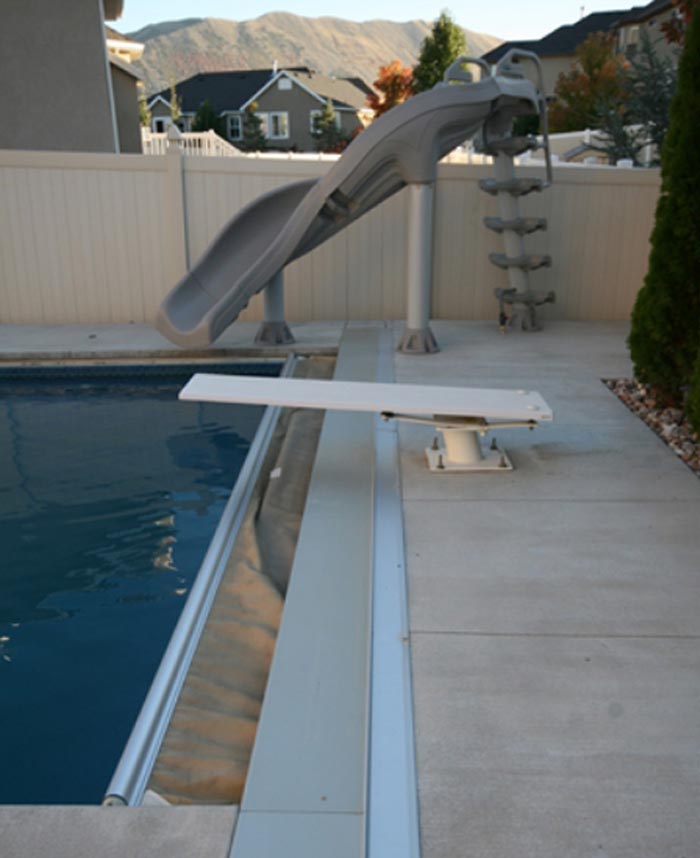 Why Choose a Pool Cover From Us?
With trusted products and reliable services, Utah Covers is your leading choice for spa and pool covers in Salt Lake City. Our team takes pride in the trusted reputation that we've built over the years, and we're committed to providing you with excellent customer service and superior products. When you work with us, you can expect:
The best quality: Tried and tested, Utah Covers uses the best-quality swimming pool products on the market today. As part of our services, we source quality pool cover products for you and deliver them straight to your home around Salt Lake City, including customized pool covers and cover installation.
Efficient service: Our entire team at Utah Covers is reliable and efficient, and we take great pride in providing on-time deliveries and installation every time you work with us
Competitive rates: When you work with Utah Covers, you can be sure that you're receiving the best-quality products at the best rates. We work hard to ensure that you get a choice of excellent pool cover styles at competitive and reasonable rates.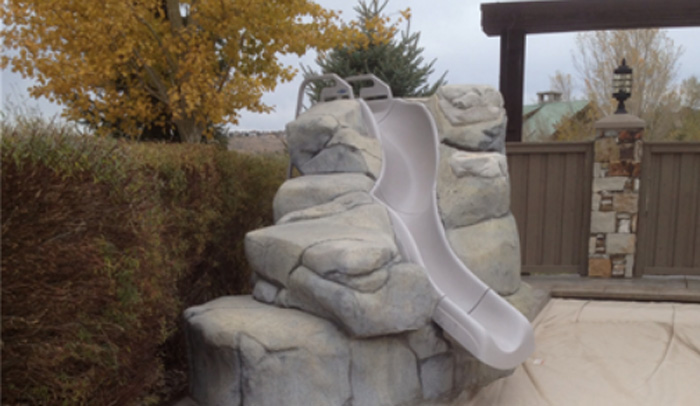 Book Your Consultation
For pool cover design and installation services, give Utah Covers a call today. We're the leading supplier of high-quality spa covers, winter protection, and inground pool covers in Utah. We're also always happy to offer our services in selecting and ordering a retractable pool cover, hot tub cover installation, custom pool cover design, and more! Contact us today to get started. Call us for inground pool covers and more at (801)262-7233!